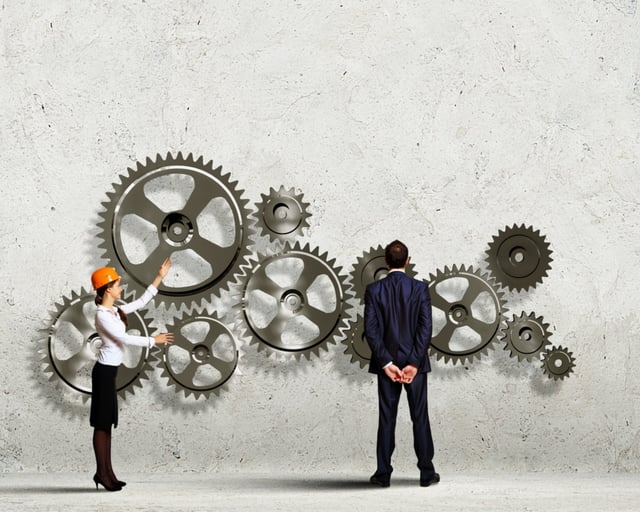 Port Management - Autonomous Freight Shuttle
Developed to move truck trailers and containers through congested ports and border crossings, and to travel on elevated platforms at seaports, border crossings and other heavily congested areas to expand shipping capacity, expedite trade and reduce congestion on highways. Additionally, it is designed to enhance road safety, improve efficiency and significantly lower emissions and pollution. It was conceived to resolve freight transportation's most pressing deficiency: the lack of a system suitable for high-volume traffic between two points; it is economical for shorter distances and environmentally friendly. FSS's transporters are autonomous; FSS transporters use steel wheels. Moreover, the FSS runs on an elevated, dedicated right-of-way to avoid interference with and from other transportation systems. The FSS uses efficient, linear induction motors and as they are electrically powered, the FSS will not add to existing pollution, will advance the United States' effort to achieve energy independence by offering shippers and carriers a lower-cost option to over-the-road transport.
Inventory Management - MIT and TI Develop Hack-proof RFID Chip
Researchers at MIT and Texas Instruments have developed a new type of radio frequency identification (RFID) chip that they say is virtually impossible to hack. If such chips are widely adopted, it could mean that an identity thief could not steal your credit card number or key card information by sitting next to you at a café, and high-tech burglars could not steal swipe goods from a warehouse and replace them with dummy tags. Texas Instruments has built several prototypes of the new chip, to the researchers' specifications, and in experiments, the chips have behaved as expected.
Brand Protection - Invisible Marker to Help Fight Counterfeit Products
A new technology that puts an invisible but digitally traceable marker on products to ensure that a product is not counterfeit has been developed by eApeiron. The technology is tailored for retail and e-commerce, including a tagging system that offers a signature profile for identifying and tracking products throughout the supply chain. It incorporates unique, serialised visible and invisible marks onto products or packaging that can be authenticated, tracked in a database, and traced throughout the supply chain.
Workplace Safety - Using Wearable Devices to Protect Workers in Extreme Environments
A steel producer for global building and construction industries is taking part in a research project that uses Internet of Things (IoT) technology developed by IBM Watson to protect workers in extreme environments. The research project aims to identify potentially troublesome conditions by collecting data from various sensorsthat continuously monitor the worker's skin body temperature, heart rate, galvanic skin response and level of activity, correlated with sensor data for ambient temperature and humidity. The solution then alerts management so they can provide personalised safety guidelines to each employee. The same technology can be used to collect data on excessive exposure to different temperatures, radiation levels, noise or toxic gases, using sensor tags for temperature, humidity, noise, or light measurements or gases can be detected using personal sensors enabled via Wifi or Bluetooth low energy sensors.
Warehouse Management - Can a Robot Be a Picker's Best Companion?
DHL Supply Chain is pilot testing robot technology for collaborative automated order picking in a warehouse located in Germany. EffiBOT, a robot developed by French start-up Effidence, is a fully automated trolley that follows pickers through the warehouse and takes care of most of the physical work. It is specifically designed to work safely with and around people. During the test, two robots supported the pickers by carrying the weight and automatically dropping off the orders once fully loaded. The robot is called EffiBOT. The picking cart follows the picker through the rack system. This solution makes moving from single to multi-order picking a more efficient and ergonomic process. Picking robots autonomously navigating through warehouse shelves are being tested.
Drones Being Deployed to Inspect Bridges
To improve safety, reduce traffic congestion and save money, 33 state departments of transportation are testing drones, or unmanned aerial vehicles (UAV) to inspect bridges and assist with clearing vehicle crashes, among other applications. The drones can capture data in near real-time, and cause far less distraction and inconvenience to drivers. UAVs are a safe, reliable and cost-effective way to monitor traffic flows, obtain photos from inside confined spaces and gather data on bridge conditions. The unmanned aerial vehicle provided a mechanism to keep our workers out of harm's way. The UAV's can get in and get out quickly, capturing data in near real-time.
Maritime Transportation - Maersk Tests Drone Delivery to Cargo Ship
Maersk Tankers is testing delivery to vessels on drones that have been certified for explosive environments, meaning that with a tanker the drones cannot create any spark even if they were to crash. The use of drones is cost-effective, bring potential savings per vessel per year. The first test in Denmark involves a delivery of cookies. Offshore in Denmark's Great Belt, hovers 5 meters above the deck and drops its cargoof Maersk cookies onto a designated landing spot.
Motor Carriers - Mercedes to Bring Electric Truck to Market in 5 Years
Daimler AG has developed and plans to manufacture a 26-metric-ton electric truck, called the Mercedes-Benz Urban eTruck. The model will be targeted for inner-city tasks such as supermarket deliveries and have a range of about 120 miles per battery charge. Electric battery technology has not yet progressed to the point to make long-haul electric trucks feasible. "Until now, no one has been making money from electric vehicles, but those who are too late with new technology lose market share. Developments in technology will soon make electric trucks economical, "For long-distance freight, the progress with batteries has not gone far enough."
Sustainability - New Standard Developed to Calculate Carbon Footprints of Supply Chains
A universal method to calculate the carbon footprint of the logistics supply chain has been developed by the Global Logistics Emissions Council (GLEC). This new standard will make it possible to consistently calculate emissions at a global level,including road, rail, inland waterways, ocean, air and trans-shipment centres. The GLEC Framework for Logistics Emissions Methodologies combines existing methods into a single framework, and it carries the World Resources Institute "Built on GHG Protocol" mark, making it compatible with global carbon accounting standards, promising to standardise reporting data and make it easier to compare business's environmental performance around the world. The measurement will combine existing methodologies into one framework, and the goal is the widespread adoption of the new standard in green freight programs, carbon footprint calculation tools, and other related standards.
Fleet Management - Internet of Things Improves Forklift Efficiency by 10%
Itamco, a manufacturer of precision-machined components, has connected its forklifts to the industrial Internet of Things (IoT). A communication system notifies a material handler as soon as materials are ready to go to the next work area. Each forklift is linked to Itamco's ERP system through its GPS, and an application on a smart tablet mounted in the forklift. Forklift operators are notified via their smart deviceswhen they are needed. Itamco has seen a 10% reduction in the time it takes to get material ready for the next operation. "
What new things are you getting ready for?
Dave Food