Machine Learning is the subfield of science computer and a branch of artificial intelligence that aims to develop techniques that allow computers to learn. In the supply chain, it gives computer the ability to learn without being explicitly programmed, and to find a program to better predict user preferences and improves accuracy. It evolved from the study of pattern recognition and computational learning theory in artificial intelligence, and explores the study and construction of algorithms to make predictions on data through building a model from sample inputs.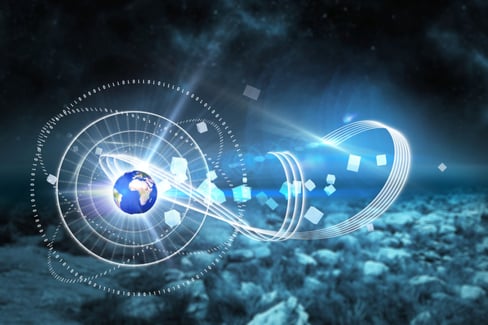 Machine Learning can also be unsupervised and be used to learn and establish baseline behavioural profiles for various entities and then used to find meaningful anomalies. Within the field of data analytics, Machine Learning is a method used to devise complex models and algorithms that lend themselves to prediction; in commercial use, this is known as predictive analytics. These solutions are based on models that represent the system and its behaviour in the software. There are assumptions and policies baked into these models.
Some machine learning systems attempt to eliminate all need for intuition or knowledge expert data analysis processes, while others are trying to establish a framework for collaboration between the expert and the computer. These analytical models allow researchers, data scientists, engineers, and analysts to "produce reliable, repeatable decisions and results" and uncover "hidden insights" through learning from historical relationships and trends in the data. Machine Learning makes many forecasts simultaneously in different planning horizons. Applications for machine learning include:
•Adaptive websites Affective computing
•Machine learning control Medical diagnosis
•Online advertising Robot locomotion
•Search engines Speech and handwriting recognition
•Software engineering Translation
•Financial market analysis Structural health monitoring
•Syntactic pattern recognition Use behavior analytics
•Time series forecasting Linguistics
•Computer vision, including object recognition Detecting credit-card fraud
•Internet fraud detection
•Marketing
Now many executives are wondering how best to incorporate AI/Machine Learning into their business strategy. AI/Machine Learning applications has always been to automate the most routine and mechanical tasks that humans do so as to free them up to focus on higher value tasks.
Artificial Intelligence (AI)/Machine Learning can offer a huge benefit to supply chain managers, but only if it is based on solid fundamentals that take into account the diverse and dynamic nature of today's modern supply chains. The idea is to automate some of the tasks by carefully delegating tasks between man and machine to get the most effective outcome.
Computers are smart, but no match for a human assisted by a computer using a smart process. There is a lot more value in keeping your experts and having them focus on the toughest, most subjective problems than trying to replace them. AI creates value when it is helping everyone – experts included – make better decisions. Computers are smart, but no match for a human assisted by a computer using a smart process.
The benefits Machine Learning/AI technologies bring to supply chain planning are the ability to provide speed and accuracy beyond human capabilities, providing a supply chain that's smarter, faster and self-healing, being able to detect, predict and suggest any given data. Machine Learning/AI in supply chain planning helps you understand these patterns behind your data, instead of just feeding you disparate streams of data that don't really provide any meaningful answers.
Dave Food